Another year and another great event at the Softball Factory College World Series. The event ran from Monday, June 20 to Friday, June 24 at Historic Dodgertown in Vero Beach, Florida.

The event was a training tournament format. In the early /midday the players were trained by Softball Factory coaches and then games were held every night. There were six total teams (Orange, Vegas Gold, Pink, Carbon Grey, Highlighter and Green) and each team played six games each.
All the games were very competitive and exciting to watch. The games allowed players to put into action what they worked on in the training sessions, from base running, situational plays, bunt coverage, relays/cut-offs, 1st-and-3rd situations, steals, tags and situational hitting. The Softball Factory coaches put each player in situations to give them the opportunity to learn from every situation in the game
Here are the results from the tournament:
Championship game: Orange vs. Vegas Gold: Orange won 
3rd/4th place game: Carbon Grey vs. Pink:        Pink won
5th/6th place game: Highlighter vs. Green: Highlighter won
Three players were given awards for their hard work and stellar performance: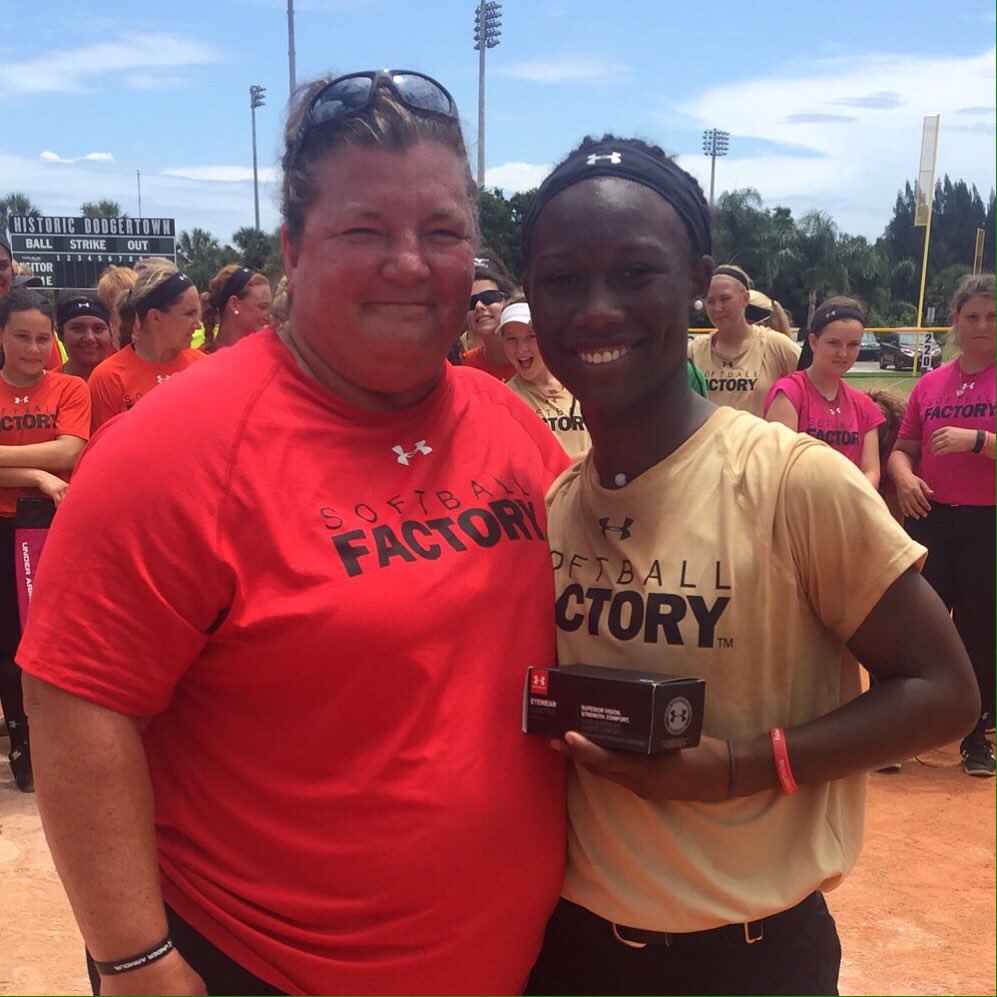 MVP: Alyssa "Tata" Davis, Vegas Gold Team:
She's a playmaker and a good-looking athlete overall. She had a leading presence at SS that helped her team reach the Championship game. She made tough plays look easy and easy plays look like a walk in the park.
Offensively, she is a gap-to-gap hitter with tons of speed on the base paths and she made a lot of things happen in all aspects of the game.
Most Improved:  Kourtanie Ruhland, Orange Team:
Ruhland was very coachable and she grew so much as a player during the week. She is an awesome young player whose future looks bright in our sport. 
She stepped up behind the plate and led her team in every defensive situation. She also was able to handle her bat to execute in several clutch scoring situations.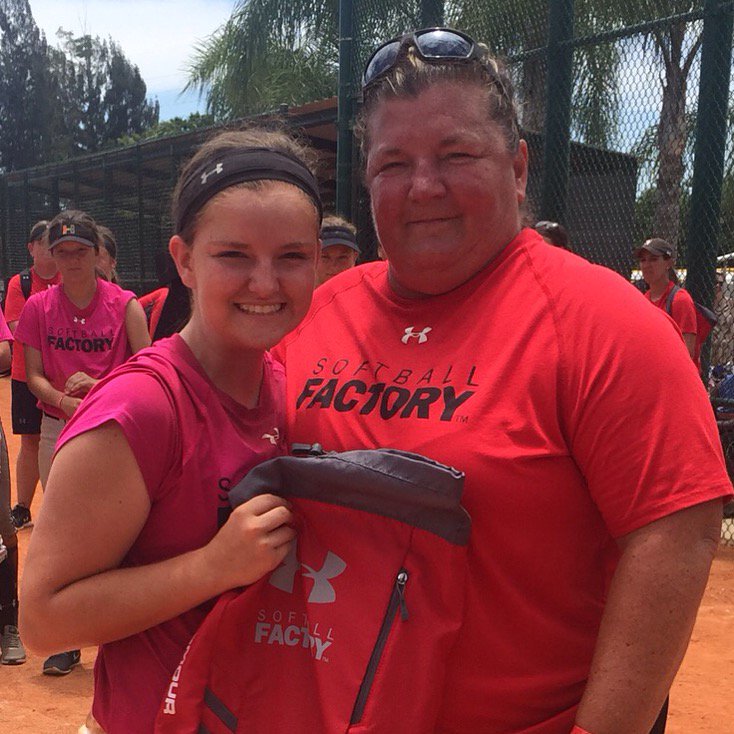 Best Camper: Breana Vinson, Pink Team:
Vinson was the spark plug for her team. She is the total camper combination of most improved, MVP and best camper.
She is the player that best represents the Factory way. She gets it done the right way every day and moment she's on the field, leads by example and plays every second as hard as she can to make her and her team better.
The players bought in on the very first day and the coaching staff was one of the best Softball Factory has had at an event. Despite the hot and humid weather, the players never complained and they showed up everyday to work hard. They understood their expectations and achieved them: To be better when they left each day than when they got to the field each morning.